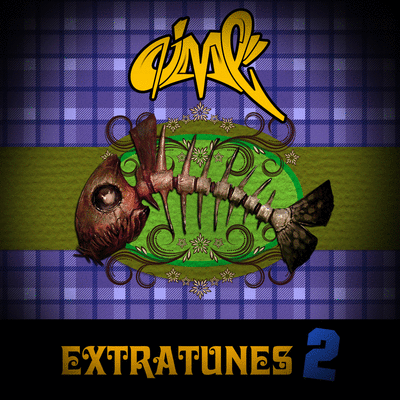 Pincha en la imagen para descargar/Click on the picture to Download
La plataforma dedicada al reggae/dancehall Pon Di Vibes, presenta el tercer volúmen de la serie "Extratunes",que recopila las colaboraciones, inéditos y rarezas de un artista concreto en cada entrega.
En esta ocasión, JML repite tras el primer volúmen, y lanza material propio recopilado en los dos últimos añosen "JML – Extratunes Vol. 2". 26 temas aparecidos en sitios muy diferentes, reunidos en un solo CD.
Encontraremos temas en los que JML ha colaborado con gente como Lom C, Zpu, Madnass, Tereifer, Demonio, ElSucio, Bezea, Karvoh, Muro, Biggem, Fixer, Pozo, Hijo Pródigo, Ares, Shinji, Asfaltre, Luky Lacatox, Slider, Decko, Hanníbal Bécquer, King-Der, Hidro, Paso En Falso, Chechu, Wero Fiyú, Dakaneh, Lasai, Kongo Lacosta, JPelirrojo, Curricé, Topang, La H Suena, Alejandro Ramos, TCap y El Garou.
En las producciones, se encuentran varias del propio JML (WMbeats), pero también encontramos a beatmakerscomo Vaporetto Sound, Res_Co, Salmorejo Flow, Alberto Merelo, Dr. Kucho, Slider, Norver, Lil Somek, Supah Fast Players, J. Calabria, JPelirrojo, Layer, Magic Beats y La Meka 55.
Esperamos que sirva para amenizar la espera, mientras en un futuro se espera un próximo CD de JML al micrófono.